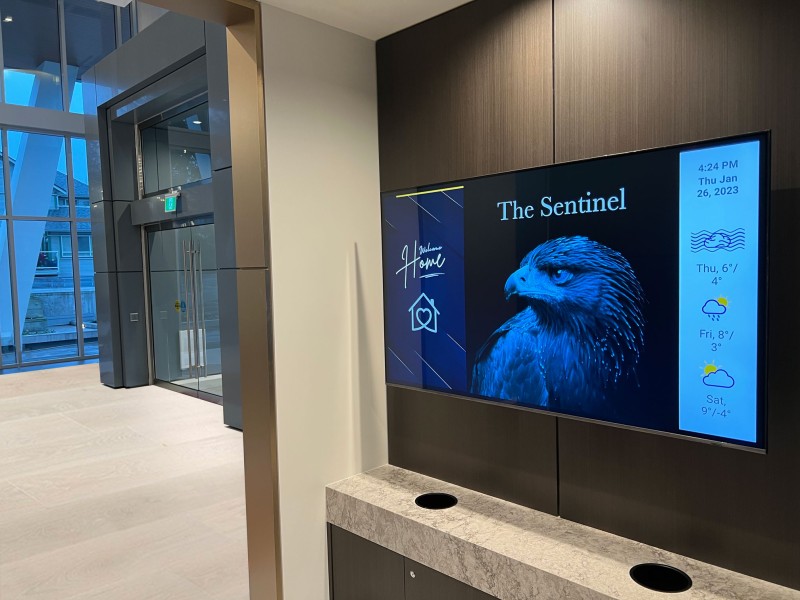 Residential Tenant Communication: The Power of Digital Signage
Effective communication is crucial for maintaining a harmonious and well-functioning residential community. The traditional methods of communication, such as paper notices or bulletin boards, can be unreliable and easily overlooked. This is where digital signage such as Emplace comes in.
Digital signage provides a dynamic and interactive way to communicate with tenants in real time. With the right technology and software such as Emplace, property managers can keep residents informed and engaged with custom, multimedia messages displayed on digital displays throughout the community.
Here are some of the benefits of using digital signage for residential tenant communication:
Increased Visibility: Digital signs are highly visible and can grab the attention of residents even from a distance. This ensures that messages and announcements are seen and remembered.

Real-time Updates: Digital signage allows property managers to update messages instantly, without having to print and distribute new notices. This can save time and reduce the risk of miscommunication.

Interactive Experience: Digital signs can be interactive, allowing tenants to interact with the content and access additional information by touching or scanning the display.

Customizable: Digital signs can be customized with a variety of content, including text, images, videos, and more. Property managers can tailor the messages to their specific community, making the communication more personal and relevant.

Cost-effective: Compared to traditional methods of communication, digital signage is a cost-effective solution that requires minimal ongoing expenses.
In conclusion, digital signage provides a powerful tool for residential tenant communication. By leveraging the latest technology, property managers can improve the effectiveness of their communications, increase resident engagement, and foster a sense of community within their residential community.